All sports need equipment but every yogi has this intimate closeness with their yoga mat. The mat you practice on is a pass to experiencing ecstasy, transformation, holidays and even tears. Your mat is your holy space where you get connected with your soul, therefore, getting the mat that best suits you and your practice is very necessary. We have rounded up the best yoga mats including non-slip mats, hot yoga mats, and thick yoga mats to be your companion during your yoga journey. We compared the stickiness, comfort, weight, materials and other features of a good number of yoga mats to arrive at the conclusion on this report.
Best Yoga Mats
Preview
Popular Choice
Editor's Choice
Best Value
Title
Liforme Original Yoga Mat – Free Yoga Bag Included - Patented Alignment System, Warrior-like Grip, Non-slip, Eco-friendly and Biodegradable, sweat-resistant, long, wide, 4.2mm thick mat for comfort
Manduka Prolite Yoga and Pilates Mat 4.7mm Thick, Non-Slip, Non-Toxic, Eco-Friendly, Long. Made with Dense Cushioning for Stability and Support
Popular Choice
Preview
Editor's Choice
Preview
Title
Liforme Original Yoga Mat – Free Yoga Bag Included - Patented Alignment System, Warrior-like Grip, Non-slip, Eco-friendly and Biodegradable, sweat-resistant, long, wide, 4.2mm thick mat for comfort
Best Value
Preview
Title
Manduka Prolite Yoga and Pilates Mat 4.7mm Thick, Non-Slip, Non-Toxic, Eco-Friendly, Long. Made with Dense Cushioning for Stability and Support
Manduka PROlite Yoga Mat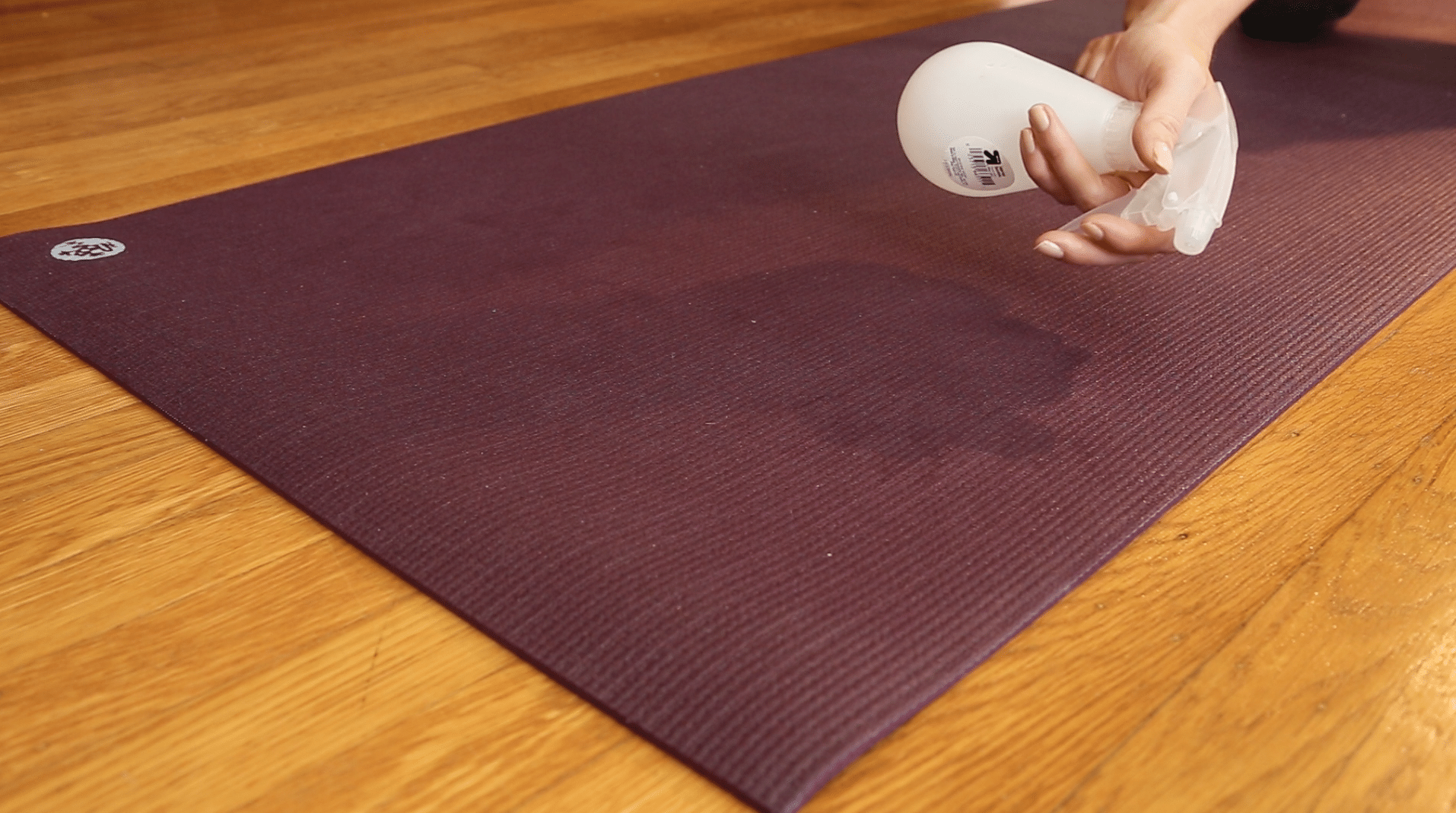 Lightweight but durable, Manduka PROlite Mat is a yoga accessory perfect for beginners and veteran practitioners of yoga. The mat is thoroughly created to allow you reach the perfect form. With matchless density and cushioning at 4.7 mm thickness, it works for those who need to support their back, knees, and joints. So if you are skinny and your bones and knees take the major burden during yoga practices, then you need this mat.
It is also ideal for restorative yoga poses. Although it is not the lightest yoga mat, weighing 4 pounds, it is not heavy either and is easy to carry around. Additionally, it is a long mat with a closed cell which means blissful cleaning. For its synthetic construction, the mat can take virtually everything thrown at it. It is a durable mat that can last for a lifetime without wear or tear. You need a stable, non-slip surface for your yoga, and this yoga mat fits the bill. The surface is slip-resistant with a super grip bottom, so you will practice on a stable surface.
However, there is a slick thin film on the top surface when you receive it for the first time. This may make it have a little slippery experience at first. But it gets better over time as the friction from your hands and feet wear into the mat. You can also carry out a salt scrub procedure to speed up the process.
In addition, it has a soothing design that makes you get in the zone by simply looking at your mat. The mat is made free from toxins like latex and phthalates. It also goes through an emissions-free manufacturing process.
Pros:
It comfortable and sufficiently sturdy to support any yoga practice
It is durable and will never flake, peel or fade
It is easy to clean
Design promotes perfect poses
Non-slip surface is safe and secure
It stays unfazed and unharmed even after a long usage
It handles sweats perfectly and great for vigorous sessions
It is versatile
Cons:
Not the lightest yoga mat out there
It can be slippery when used for the first instance
It may not the best for really sweaty people.
Verdict:
This can't be beaten in terms of linen texture and grip. We fell for its subtle design that can impress any yogi. Although it is not the lightest mat we came across during the research, we think it can be easily rolled and carried around the studio.
Read Also: Top Women's Hiking Shoes
Jade Harmony Professional Yoga Mat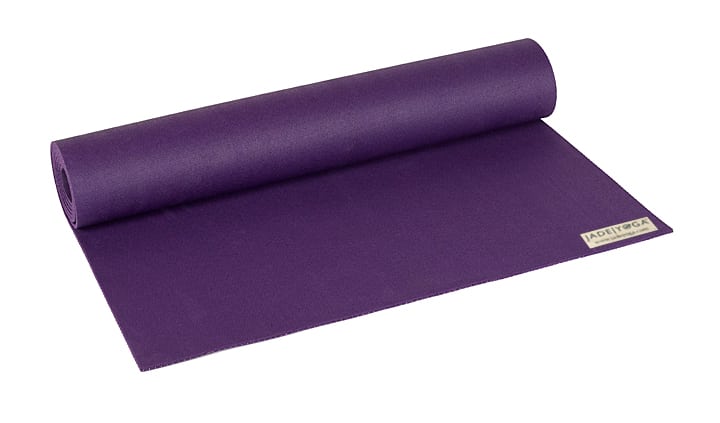 Jade Harmony Professional Mat is all about performance. It is constructed to do everything and go everywhere. We immediately fell for its plush thick, cushioning – 5mm thick to be exact, which would protect your joints. And no, its thickness doesn't hinder its balance to keep you protected.
The mat contains no PVC or ozone-depleting substances – which is kind to the external environment. Featuring open-cell surface, you are sure of stability. However, cleaning may not be as easy as with Manduka PROlite Mat that has a non-absorbant surface. But that's not a deal breaker especially for the fact that the surface of the mat has the right stickiness to keep hands and feet stable as they change positions.
The mat has been praised for its stickiness and flexibility. Beyond that, it has an aesthetically pleasing design that will impress any yogis. Again it doesn't bunch up or slide during quick and vigorous flow. We found it adaptable to any kind of yoga pose you might want to do with it.
Pros:
It enhances your practice and protect your body during practices
It is stable for standing poses
Eco-friendly
Slip resistance even when wet
It is made with non-toxic materials
It has a good traction and can handle sweats
It is durable
Cons:
The surface is capable of soaking or absorbing liquids
Verdict:
This yoga mat is known for its quality and performance. It is very sticky and certainly will keep you in place no matter your pose. We love its design and its thickness, which will suit people who want more support to their knees and joints.
Read Also: RECOMMENDED FACIAL CLEANSING BRUSH FOR WOMEN: NO MORE ROUGH SKIN
Hugger Mugger Para Rubber Yoga Mat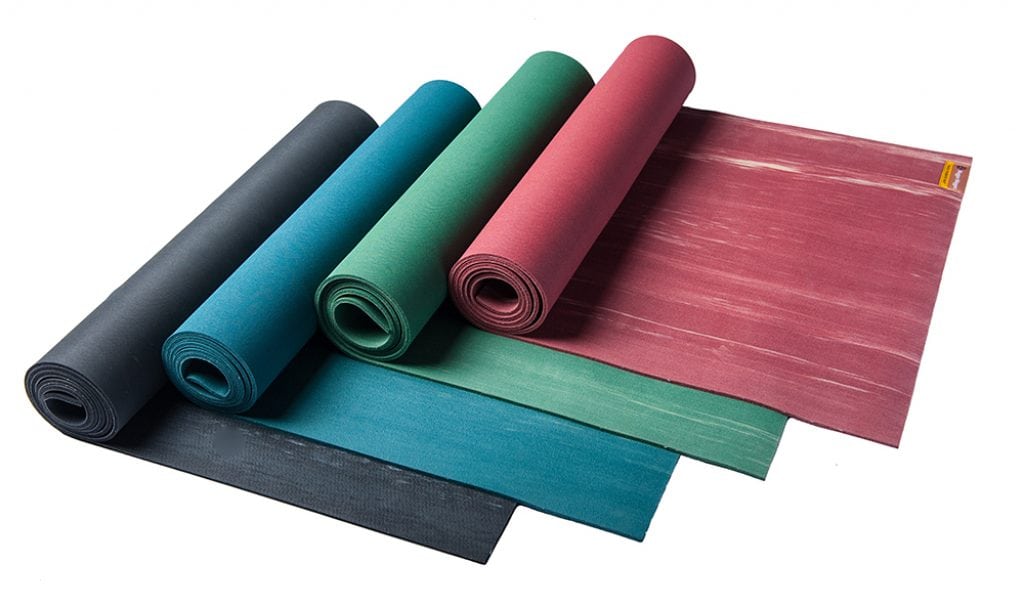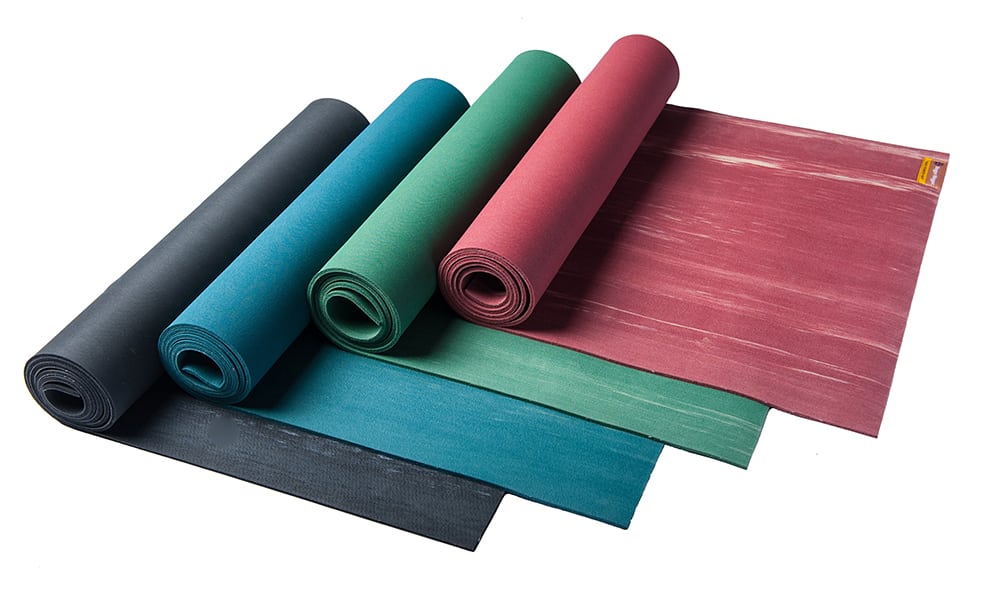 Hugger Mugger Para Rubber is made of natural rubber and the material is durable, sturdy and at the same time sticky. It has nonslip surfaces on both sides, so you are getting extra stability.
The non-slip surface supplies you with a first-class grip. As well, its cushioning – which is thick enough – grants you the full support you need for a great time at the studio. When it comes to design, the mat has a nice marbled effect that is nice-looking. It has a closed cell feature, which is quite a bliss to get cleaned.
Pros:
It is easy to move from pose to pose on this mat
You get an ideal balance between too thick and too light
It is slip resistance
No sliding, safe for many different poses.
Cleaning is easy
Cons:
It is six and a half pound, so kind of weighty
Verdict:
If you don't have yoga socks or gloves or don't like wearing them, then this mat is for you. It allows you to easily transition into any pose without slipping along the mat. We fell for its design and good enough, it is durable.
Read Also: Top Antiperspirants For Women Who Sweat Profusely
PrAna E.C.O Yoga Mat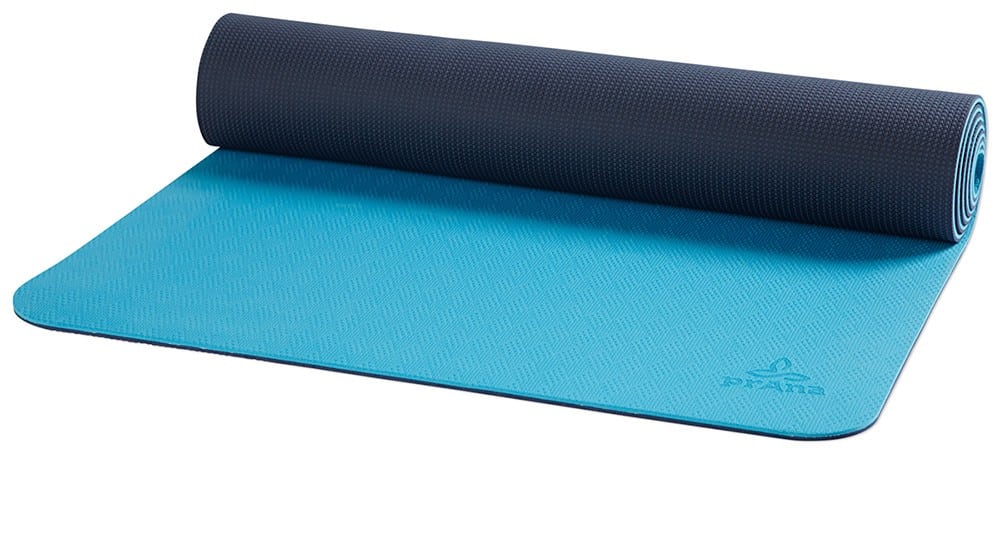 This is another mat that is extremely comfortable to work with but does not offer so much staying put. Created with a thermoplastic elastomer, holding positions is a lot easy and it's fairly soft to touch. The design is also bright enough to be recognized but won't be a distraction to you during class.
It's thick and tough yet you can feel the floor through the mat. It is also light but takes up larger space in class than most mats. This is because it is a large mat but not longer than most mats out there.
It has two-sided textured surfaces that give you the chance to choose the colour and texture you want. It is comfortable, lightweight and durable for any kind of floor. We like that it is a versatile mat that can handle both yoga and pilates.
Pros:
Closed cell construction which means cleaning is easy
Delivers excellent grip and cushioning
It can be recycled after its long life
Does not contain PVC
Free from toxins
Eco-friendly
It is a large mat, thus you've enough space to practice
It is a budget-friendly mat
Provides sufficient cushioning and non-slip.
Holds up perfectly
Cons:
Not everybody would want a large mat
May not fit perfectly in a yoga bag
Takes up more space than regular mats
Verdict:
This is an-rounder yoga mat that is insanely safe and suitable for both beginners and veterans. It comes in different sizes and colours that we found appealing.
Read Also: BEST RAZORS FOR WOMEN
The ORIGINAL Liforme Yoga Mat for Women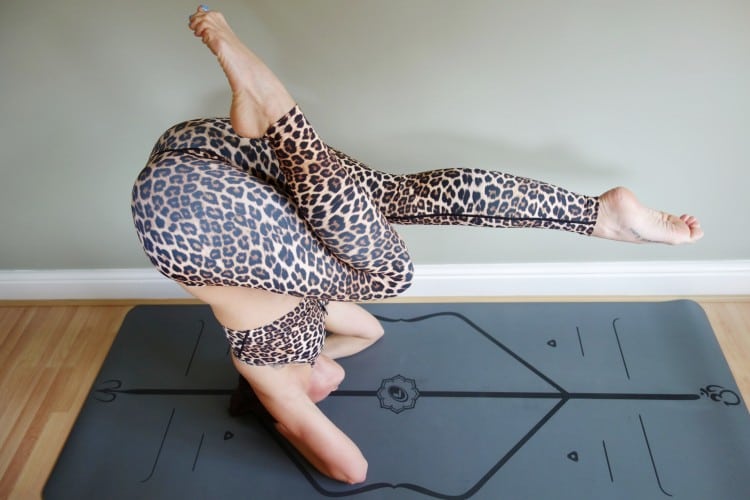 Liforme Yoga Mat provides the best stick in super sweaty conditions, so you don't have to carry towels around. The mat, according to the manufacturer, is made with revolutionary GripForMe material which is one of the grippiest materials on earth making the ideal choice for people who sweat heavily during their routines. Another remarkable feature of this mat is its visual appearance with alignment markers etched on the surface that offers some sort of guidance during the flow.
Moreover, Liforme isn't just the grippiest of them all, it appears longer and wider than regular mats. While the extra room is a win-win, it does mean the mat is on the heavier side at 5.5 pounds.
It is 4.2mm thick and has a natural rubber base with a polyurethane finish that is great at absorbing sweat, offering a non-slip grip. More on the plus side, we observed that there is no break-in period with this mat.
In addition, it delivers ideal traction straight out of the box and stays put even on a slick hardwood floor. On the flip side, Liforme is also an investment but if hot yoga and profuse sweating are in your routine, then it is worth considering.
Pros:
It also delivers a grippy surface even when sweaty wet
Has a remarkable alignment system
It is made with eco-friendly material
It is easy to change position for its high traction
Does not deteriorate easily
It is comfortable with ample cushioning
It comes in a lightweight construction
No PVC, harmful inks, and glues
Cons:
Washing may not seem very easy
It is slightly expensive
Verdict:
Liforme Yoga Mat hits all the check marks as a longer, wider and thicker option. We absolutely love the design and you have an array of designs to choose from.
Read Also:  Clever Ways to Use Chalkboard Paint
Aurorae Synergy 2 in 1 Yoga Mat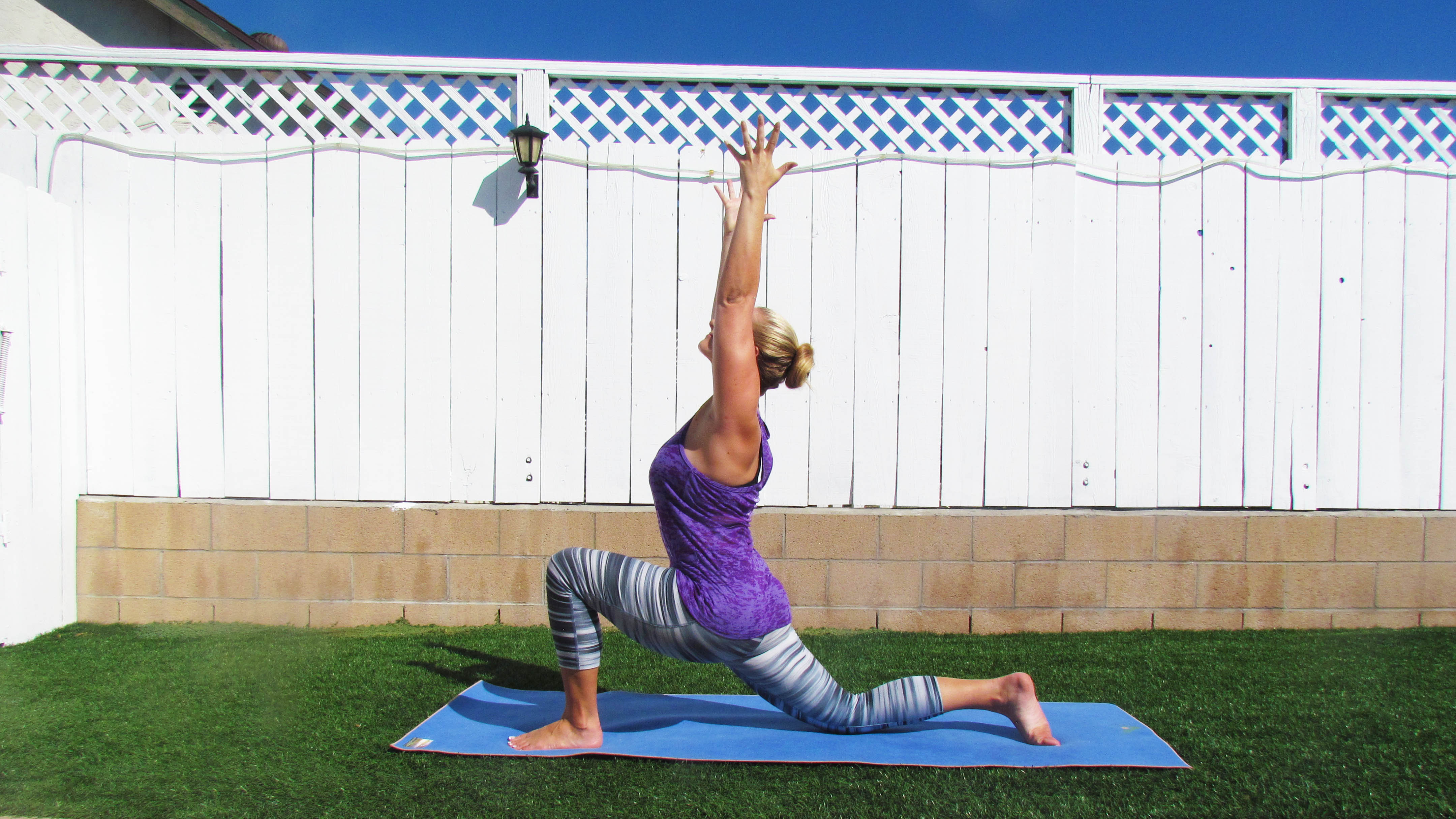 Aurorae Synergy 2 in 1 Yoga Mat as the name implies lets you have a feel of the two worlds – a soft-towel feel, as well as a rubber mat, rather than just the rubber feel.
Besides having a built-in towel, it can withstand even the toughest of practices over time for its durability. More so, it is perfect for hot yoga and seems comfortable with enough cushioning – 5mm thick precisely – to safeguard your joints as well as to minimize jiggling in kneeling postures.
Additionally, the lush non-slip microfiber towel top surface, the bottom surface and bonded stitched border in generall provide ultra-support during your routine, making you feel stable throughout standing and balancing poses. The last thing any yogis want is for their mat to work as a slip and slide one. It can be really annoying. However, with Aurorae Synergy Yoga Mat, you will have enough traction to keep you from sliding even when wet. In fact, it feels better and better as you sweat that for best results, it is recommended that you lightly spray some water on top the surface of the mat at the start of your practice to prevent you from fidgeting if you have dry hands and feet.
Don't Miss: BEST PERFUMES FOR WOMEN
More amazingly, the mat can be used for different yoga routines including hot, Bikram, Ashtanga, Vinyasa, active, power. With all the values it presents, Aurorae sells at a price we found quite affordable and fair.
Pros:
It works better when wet, so manages heavy sweating effectively
It is durable
It is super absorbent
No slipping, no odour
Roomy and reliable
Hardly presents any discomfort
You will have the best of both worlds (mat and towel) wrapped into one
It is a stay put design
Free from harmful substances; latex, phthalate and silicone.
Cons:
It is open-cell so cleaning may need some extra effort
Verdict:
This is the mat to go for if you want to entirely do away with carrying a separate towel on top of your mat during your practice. It is ideal for any kind of yoga practice including intense practices. We love that it is not overpriced.