The dirty blonde hair color is one of the most gorgeous blonde and brunette color combinations. For natural blondes, getting that dirty blonde finish is only a matter of adding the right low lights at the right places. For brunettes, however, getting the perfect balance between light and dark hair can be a daunting task.
What is Dirty Blonde Hair?
Dirty blonde hair which is also referred to as "dishwater blonde" is a medium blonde hair color with light and medium brown shades. It is sometimes described as a mousy brown hair, which is a dark shade of blonde with shades.
Dirty Blonde Hairstyles
Although the balayage method is highly preferred when going for the dirty blonde look, straighter hair still benefits from a perfectly executed ombre dye job. Herein are some dirty blonde hair colors and ideas you can try the next time you visit your hairdresser.
1. Platinum Blonde Highlights On Dirty Blonde Hair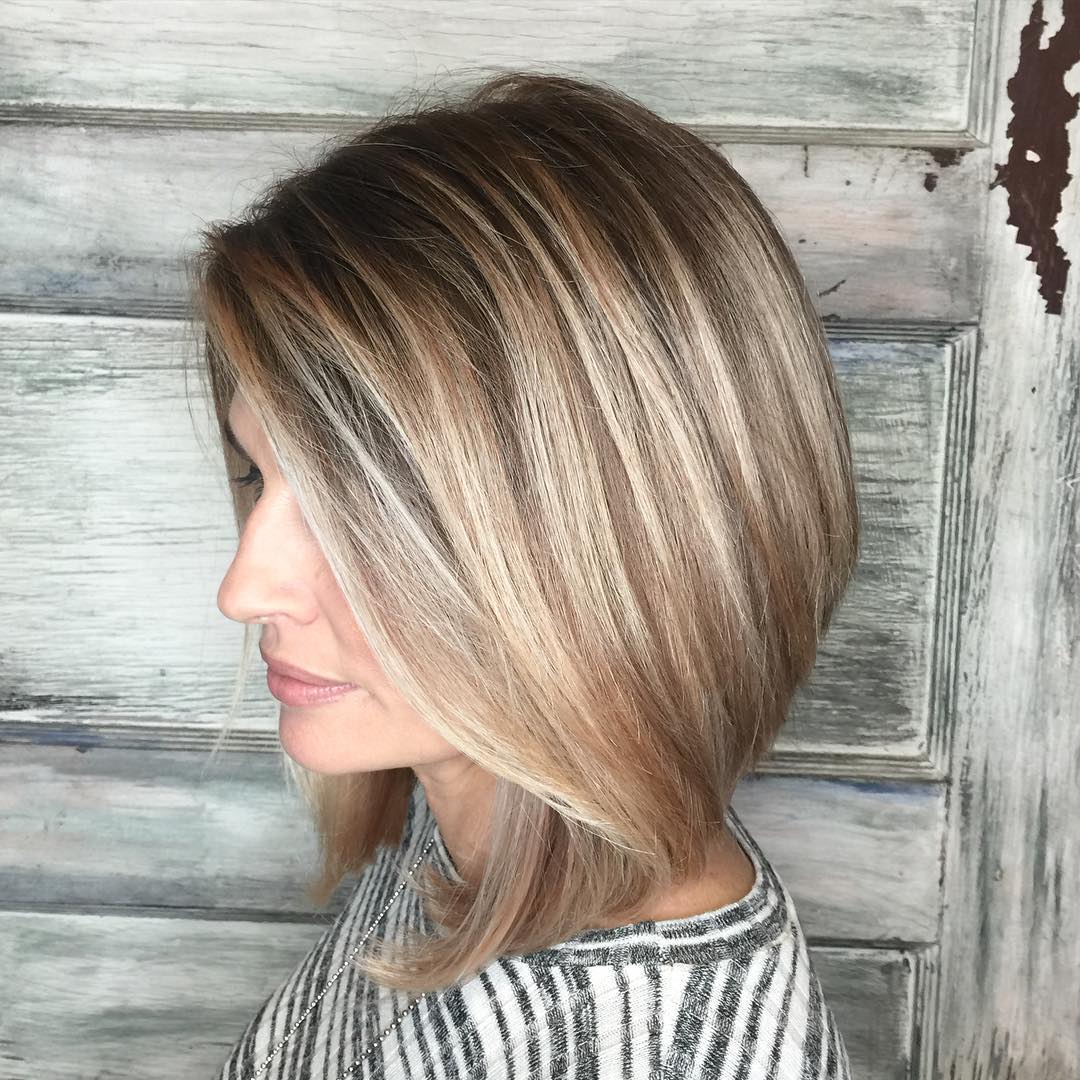 The main idea behind dirty blonde hair dos is to keep both light and dark colors relatively balanced. In this example, darker light brown hues have been focused on the roots and towards the tips with a few streaks running through the hair while the middle has been painted with a radiant shade of platinum blonde. Radiance, depth and an incredibly multi dimensional finish is the final result.
 2. Ginger and Brown Natural Dirty Blonde Hair
If you're tired of natural butter blonde hair colors, throw in some dark shades to tone down the look. Once again, balayage has been used to streak ginger and brown low-lights with hints of gold through the hair, giving the hair more depth and a fuller appearance.
3. Short Dirty Blonde Hair with Teal Touches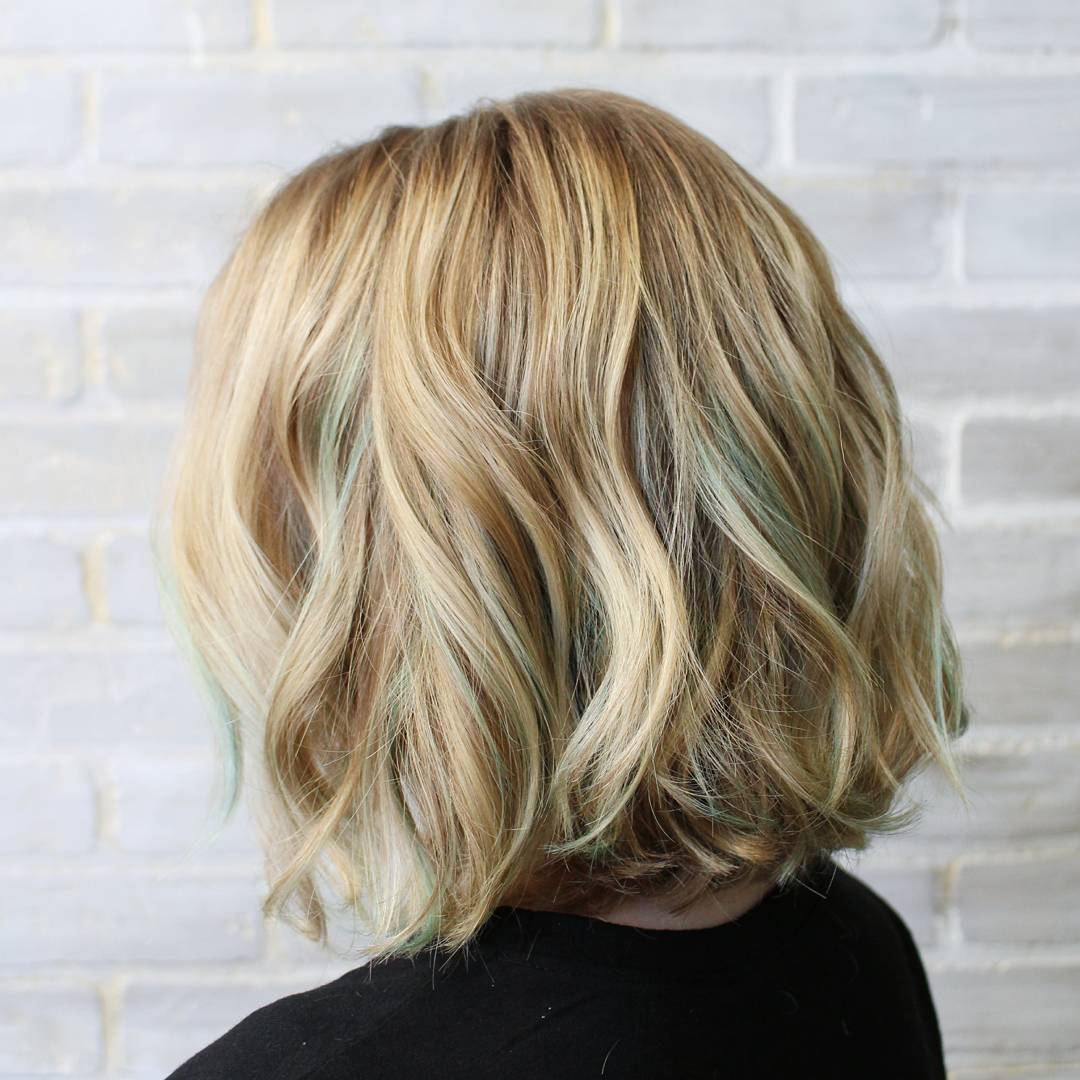 To give your dirty blonde hair a unique twist, go for something a bit more eccentric than brown or black low lights. Ribbon muted shades of green through the gold and pastel locks gives them a unique "dirty" finish that dramatically enhances the overall appearance of the well textured locks.
4. Bronzed Dirty Blonde Hair
Just a few touches of color are enough to turn any simple blonde hair into an edgy dirty blonde hairstyle. By leaving the roots darker with a slightly bronzed appearance that fades towards the sides, the hair gets a stylish color gradient. Light hints of chocolate on the tips of the locks finish the look with a bang.
5. Smoky Platinum Dirty Blonde Hair
Platinum is a safe color for both blondes and brunettes as it lies right in the middle of the color spectrum between the two hair colors. To spice it up, darker streaks of color have been run through the radiant platinum bob to give it a darker, deeper finish.
6. Vanilla and Chocolate Dirty Blonde Hair
Featuring to relatively distinctly colored sections, this delicious combination of lustrous vanilla and creamy chocolate hues at the bottom gives the hair a darker and fuller appearance. The messy locks also get a bit of depth and a stylish finish thanks to the smooth transition from the radiant blonde locks on top to the irresistibly brown tips towards the bottom.
7. Dark Dirty Blonde Hair With Highlights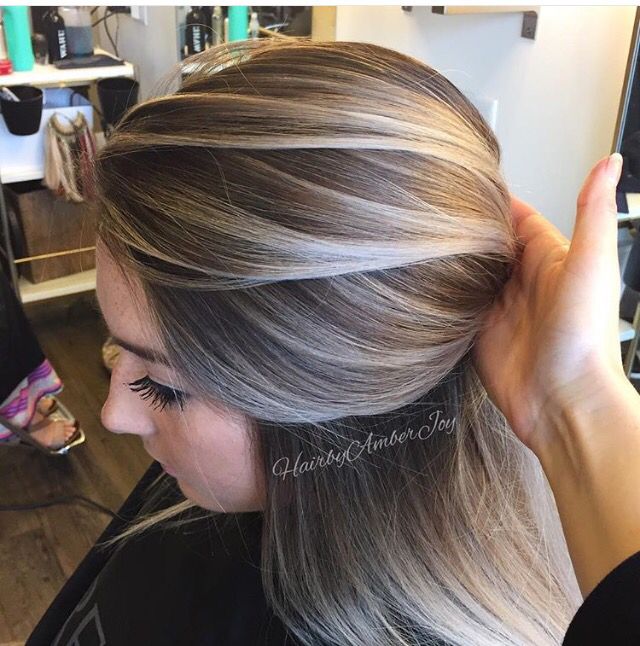 A medium ash blonde hair color complements most skin tones superbly. The exquisitely textured hair in this example has been given a relatively straight texture to show off the smooth color transition from the darker roots to the lighter body to the darkened tips.
https://www.instagram.com/p/2NSCjaPO4/
8. Dark and Darker Long Dirty Blonde Hair
While there really isn't a benchmark for how a perfect dirty blonde look should look like, you can get pretty close to perfection with just a little creativity. Instead of throwing in random low-lights to darken the overall appearance of your hair, try a more organized color transition such as this where the dark brown roots gradually fade into ash blonde locks and accented tips.
9. Dirty Blonde Hair With Blonde Highlights
Another way you can rock a dirty blonde hair look is by opting for a less blended mix of color. This way, there is a distinct color contrast between the two or more colors you use to achieve the dirty blonde look. In this example, we can clearly see the black, the dark brown, the auburn and the blonde hues that blend together superbly to create a uniquely multi-hued finish.
10. Light Dirty Blonde Hair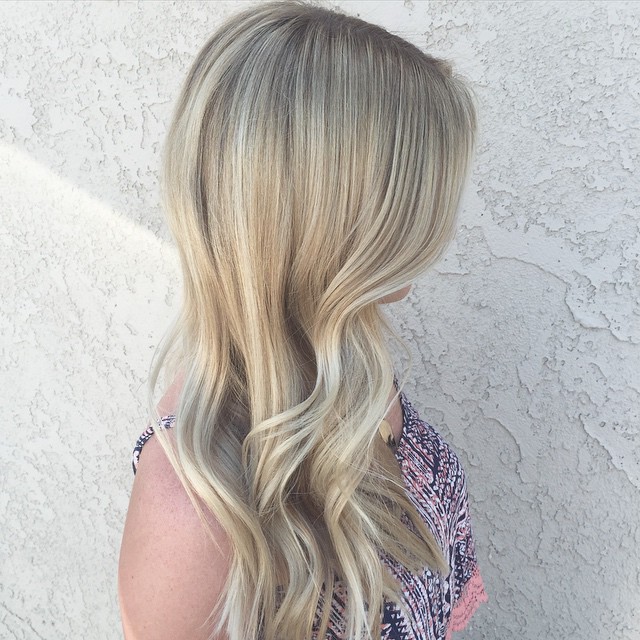 To go for an effortlessly edgy look, run some crisp low lights through your buttery blonde locks. Not only does this give it a more solid and multi-dimensional look, it also gives the body of the hair great depth and fullness.
11. Perfect Dirty Blonde Hair
Dirty blonde hair colors are meant to look wild and chaotic. You can achieve this perfectly executed example by running multiple hues of color through your bright blonde locks to enhance the depth and give it a more defined, well-textured finish.
12. Icy Blonde and Brown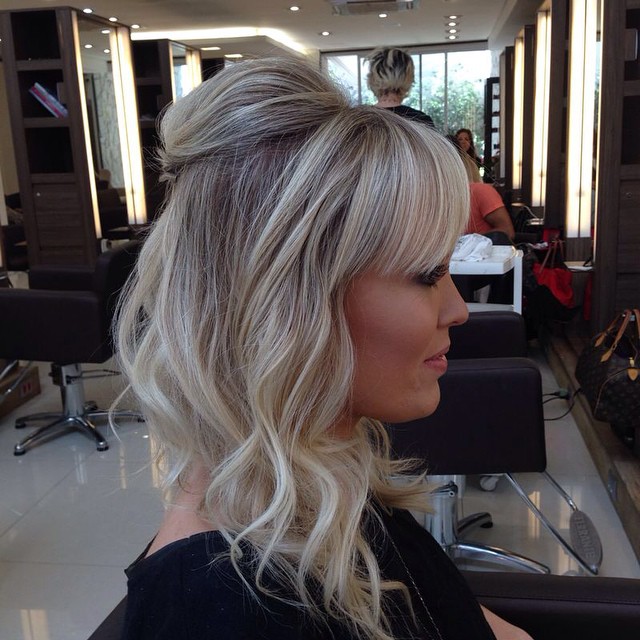 Icy blonde hair might look angelic but without a glossy finish, it often looks pale and drab. To ensure that you never have another bad hair day, infusing some low-lights into your bright blonde locks results in a beautifully balanced look with all the right shades of color where they are needed.
13. Chunky Brown Dirty Blonde Hair
The thick platinum baby lights combine surprisingly well with the dark, woody low-lights that have been used to create depth and a unique color mix. As mentioned earlier, short hair works amazingly well with chunky highlights as opposed to smoothly transitioning colors.
14. Copper and Pastel Dirty Blonde Hair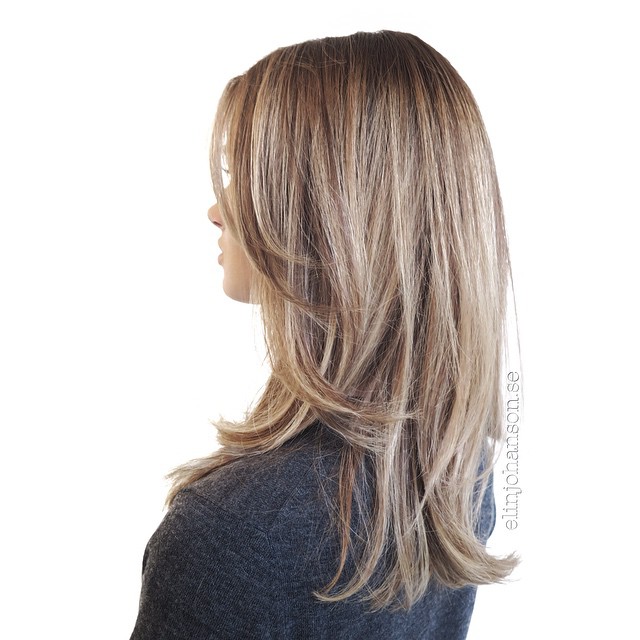 If you're worried about your hair being overly glossy or oily, dirty blonde hairdos paired with matte styling products can help you get rid of the extra sheen. Nevertheless, the hair will still look effortlessly shiny thanks to the lustrous copper low-lights that have been used to darken the pastel locks.
Key Takeaways About Dirty Blonde Hair
How rare is dirty blonde hair?
Dirty blonde is rare and irrespective of the fact that blond hair seems popular especially in movies and digital media, its popularity is as a result of more people opting to bleach their hair blonde. The actual percentage of people born with natural blond hair is only about 3% of the world's population and women tend to chose more vibrant shades of blonde against dirty blonde.
What color is dirty blonde hair?
It is a combination of dark and light hues of blonde, more like a combination of cappuccino and wheat.
Celebrities With Dirty Blonde Hair
Laverne Cox
Jennifer Lopez
Rachel McAdams
Laura Dern
Gigi Hadid
Jennifer Aniston
Rita Ora
Cara Delevingne
What color looks best with dirty blonde hair?
In terms of skin tone, dirty blonde hair goes quite well if you have warm skin tones. However, when it comes to clothing, the nicest colours that go with dirty blond hair are maroon, blue, purple, yellow, pink, scarlet, copper,  burgundy and of course your black, white and grey. These will make your hair pop.